Below search for a music genre, title or artist, to find tutorials search for genre tutorial
Also see the artists and the type of music they have uploaded at a glance in the
Artist Area
All mp3 full downloads have been granted permission for free distribution
by the artist or current licence holder (eg. Dance Industries).
Not Everyone Finds True Love (100% Original)
Uplifting Progressive Trance: 10:16 mins @138BPM

Artist:
Many_Aliases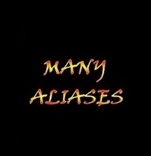 Short Snippet of Review:
...No review for this because I am the sole artist and producer. I am producing modern quality music so will never collab with anyone again, in order to prevent influence by others spoiling my sound. It wi


Not Ready For The Heavens Yet (100% Original)
Instrumental Hard House (Progressive Influence): 8:21 mins @142BPM
Artist:
The Appprentice
Short Snippet of Review:
...Sorry I cannot review my own music.


Victim of Knowledge (Psycadelic Heaven Version) 100% Original
Atmospheric Progressive/Club style Trance: 7:49 mins @138BPM
Artist:
Yodamotion
Short Snippet of Review:
...Sorry no review because I was involved in the collab. Max Motion has worked hard as usual, I especially have to compliment the paunchiness of the initial drum patte


Tubular Chimes (Wider Audience Appeal Version)
Atmospheric Techno: 8:18 mins @136BPM
Artist:
Yodamotion
Short Snippet of Review:
...I cannot review this mix due to my involvement, but I will say Max Motion' s lead melody was superb and great inspiration for some addictive atmospheric techno improvis