The mixes on this page are used with the 6 programme. If any of the mixes contain any samples from the other EJay programmes then you will not be able to hear the full mix unless you have these programmes as well... The mixes are all zipped, because they are faster for you to download. If a mix has any "imported" or "tweeked" samples, they are normally saved into the mix, but it makes the file size much larger. Any message or text that you want to send with your mix will be added as well, unless stated otherwise..
Please note right mouse clicking the download buttons on this page and choosing save as will not work as they are only links to the actual download page in order for downloads to be counted. There are currently 7 mixes on this page, the last was uploaded on 04/04/2010 11:50:05
All mp3 full downloads have been granted permission for free distribution
by the artist or current licence holder
Go to top of page.
Mix Info:Ridin Down Town 3mins @123BPM Mellow House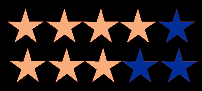 Artist:
Mirage_in_a_Storm



No extra EJay programmes needed to listen to this mix.

Message sent with this Mix:
Some funky deep house with Hip Hop 6

Webmaster Review: I cannot review my own music, are there any volunteers to email me with a review ?
---